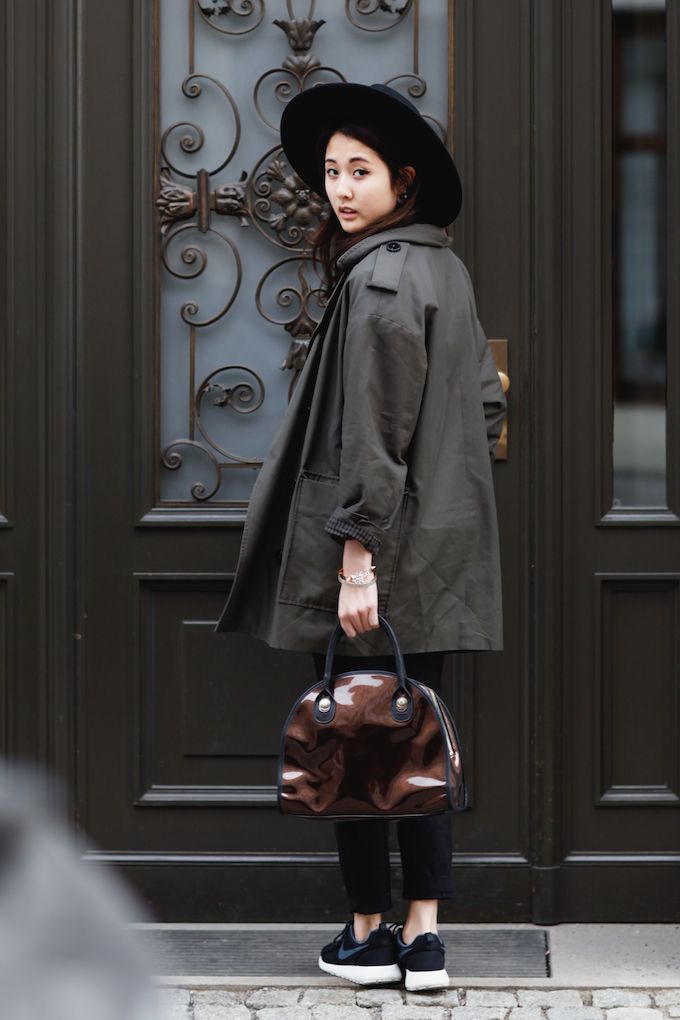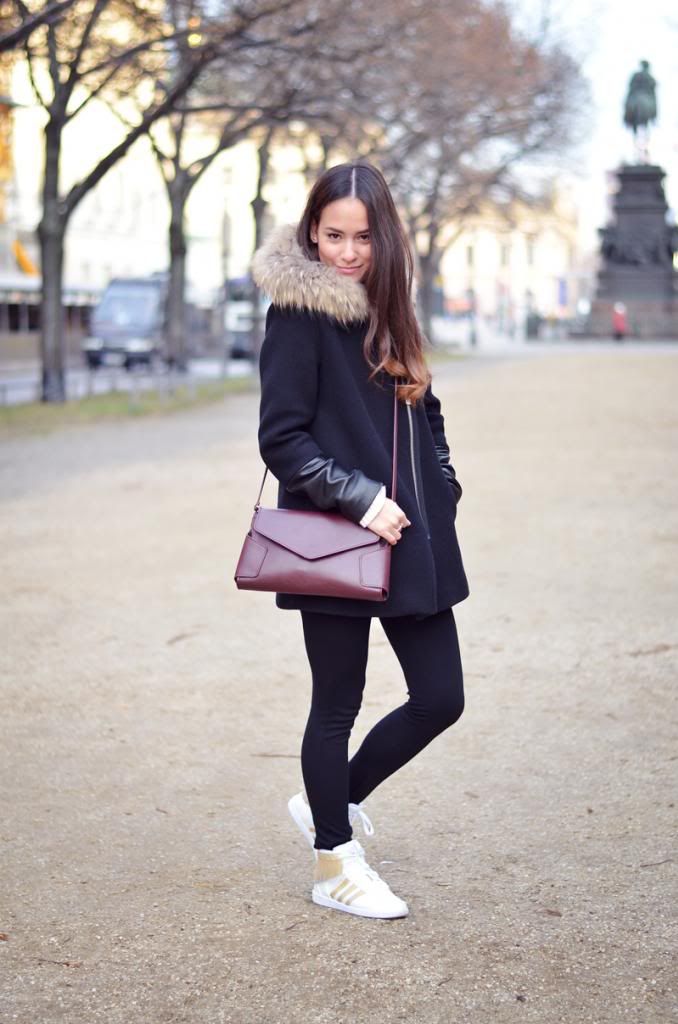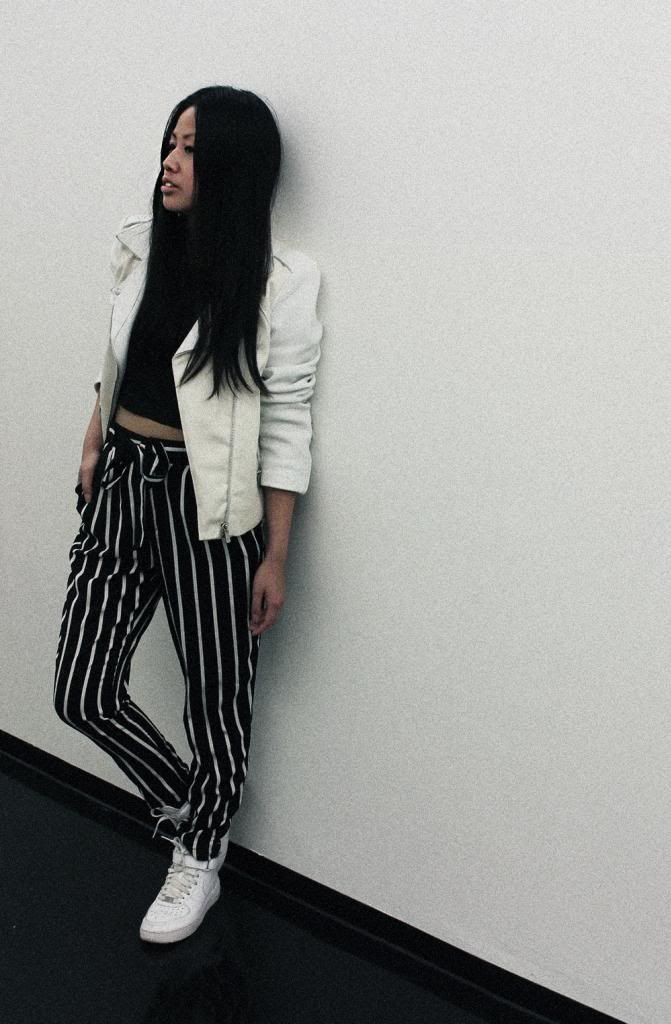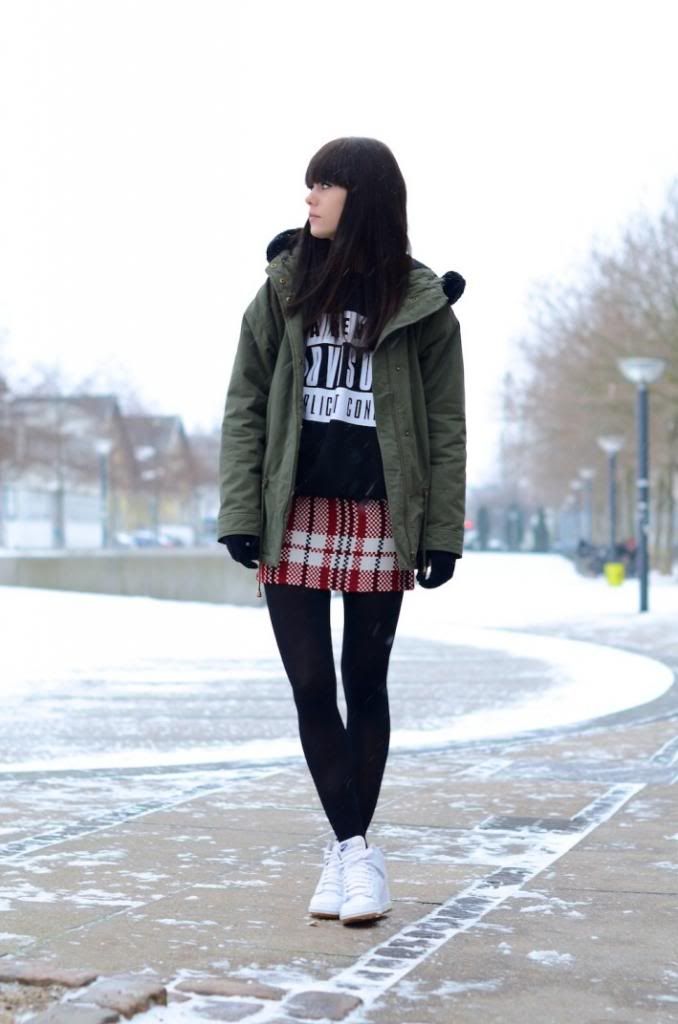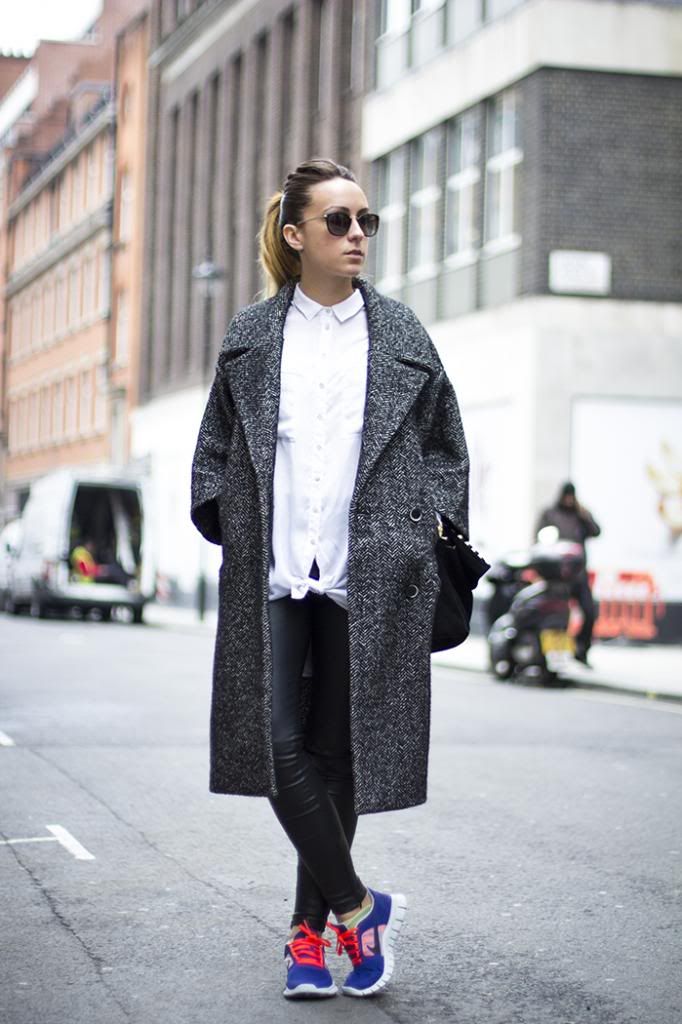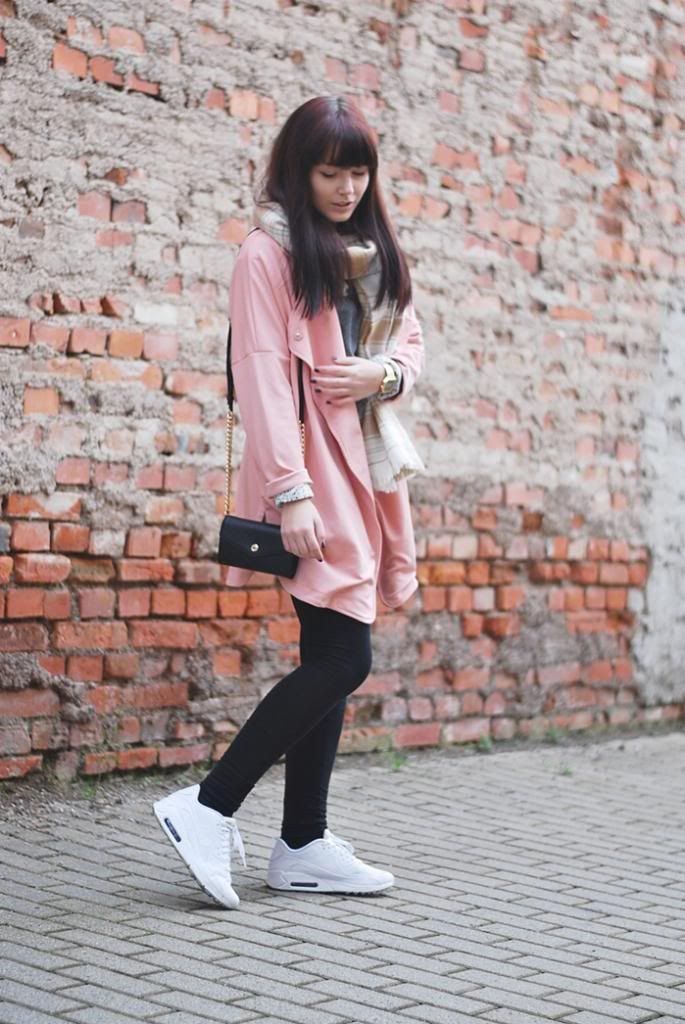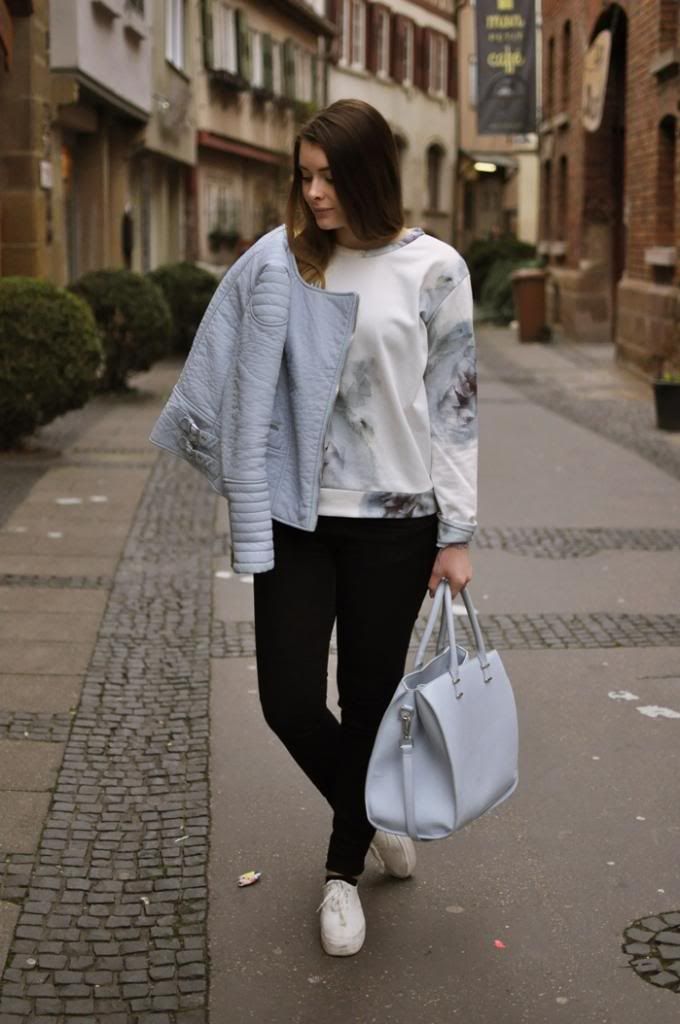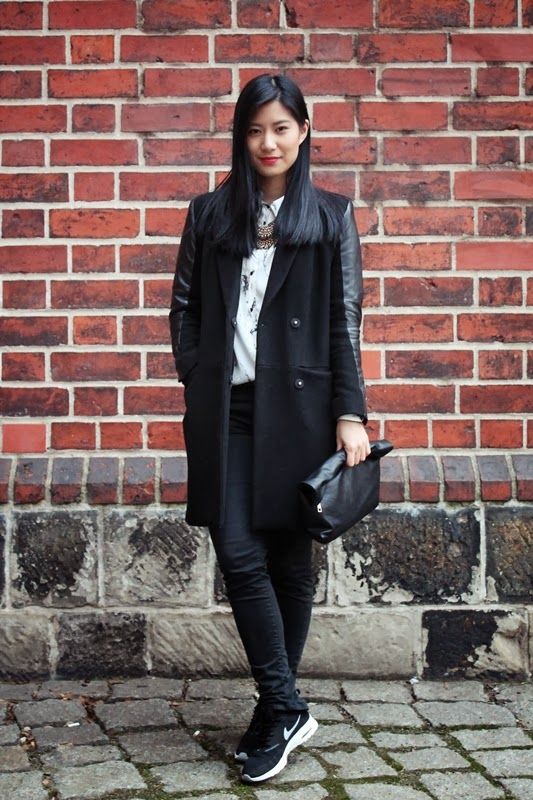 From top to bottom, left to right, photos via: toughlookdonthurt, teetharejade, iheartAlice, Lovely by Lucy, Eros & Psyche,
lucitisima, glitter everywhere, les belles choses, heylilahey 
and Styleseeking Zurich
Trainers (or Sneakers how the Americans say) never used to be appealing to me. It was something the sporty girls wore. They reminded me of the time of the week I dreaded the most back in school: PE classes. Regardless of whether I liked it or not: I terribly suck at it! You can't imagine how sorry I felt for my team mates, whenever I dropped the ball during volleyball and in the rare occasions that I actually managed to get hold of it, my ball ended somewhere in the furthest corner of the gym. Whatever I did, the teachers kept asking me if I tried my best. And what can you say to that, when you actually are? Ah, those bad memories!
So when trainers became the new fashion fad, I didn't gave it 5sec of my attention. I felt like I wasn't sporty enough to actually pull them off. Though, for some odd reason my mind has changed a little recently. Is it because all my favourite bloggers are wearing them now? Is it the fact that my style is becoming more and more casual? Or maybe, it's because Nike and co. actually make versions that appeal to me and are insanely comfortable, in comparison to the No Name brand ones I used to get for school (I mean, why would I buy a £100+ if I hated PE, right?). Maybe it's all of those reasons, I don't really know. It does become obvious, though, that black and white are the most common choices. Especially for someone like me, still testing the water, those are probably a safe bet. What do you think of this trend? It's all probably old news, but for me it's a big trial now!
German:
Sportschuhe oder Turnschuhe waren noch nie mein Ding. Es war eher so etwas, was die sportlichen Maedels getragen haben und erinnern mich einfach an die Zeit in der Schule, die ich am meisten gefuerchtet habe: Sportunterricht. Egal, ob ich Sport mag oder nicht: Ich bin so verdammt schlecht darin! Ihr koennt euch gar nicht vorstellen, wie Leid mir mein Team immer tat, wenn ich den Ball in Volleyball fallen gelassen habe und in den seltenen Momenten, wenn ich den Ball dann doch beruehrt habe, flog er dann erst einmal in die hinterste Ecke der Turnhalle. Deswegen war ich nicht wirklich angetan, als Turnschuhe auf einmal der neue Trend waren. Aber in letzter Zeit hat sich meine Meinung geaendert. Ob es daran liegt, dass all meine Lieblingsblogger in letzter Zeit Turnschuhe tragen? Ist es die Tatsache, dass mein Stil immer mehr casual wird? Oder ist der Grund, dass Nike und co. auch Turnschuhe herstellen, die meinen Geschmack ansprechen UND extrem bequem sind? Ich muss naemlich anmerken, dass ich nie Geld fuer ein ordentliches Paar vorher ausgegeben habe. Ich meine, Sportunterricht waer auch nicht besser geworden, wenn ich nicht meine 20€ Schuhe getragen haette. Eins faellt aber auf: Es sind meistens die Weissen oder Schwarzen, zu denen die Blogger greifen. Also auch etwas fuer mich, da ich mich so langsam an diesen "Trend" herantaste. Was haltet ihr von Turnschuhen ausserhalb der Turnhalle? Bestimmt nichts neues fuer euch, aber fuer mich ist es echt ein grosser Schritt, an den ich mich zurzeit heranwage.